According to the SiO2 content, our products can arrange form grade 85% to grade 96%. According to the bulk density, we can divide our products into densified silica fume and undensified silica fume.
Undensified Silica Fume is mainly composed of SiO2 wollastonite, particle characteristics is ultrafine powder, the vast majority is less than 1 um, the average particle size is 0.1 um, has very high specific surface area (300-400 M2 / kg) and pozzolanic activity.
The application of unshaped castables refractories undensified silica fume:
(1). Silica fume in Concrete
. Can increacing strength, density
. Frost resistance, Early strength,
. abrasion resistance performance
. anti-cavitations
(2). Silica fume in Cement
Strengthens the fibre cement product
(3) Silica fume is used in refractory
Greatly improved products strength and high temperature performance.
(4) Other Applications for Silica Fume
. Rubber industry
. Anti-caking industry
. Pellet binder
. Waterglass industry
Packaging & Delivery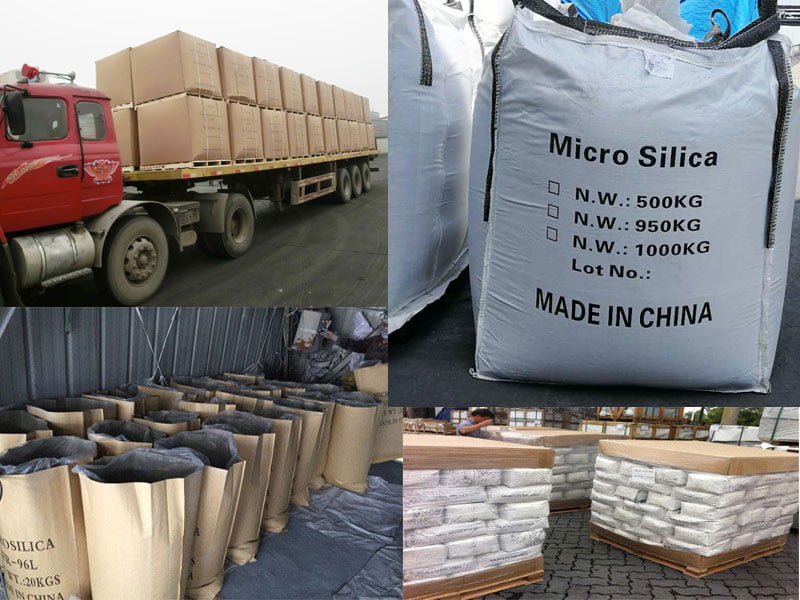 92% Silica Fume Specifications: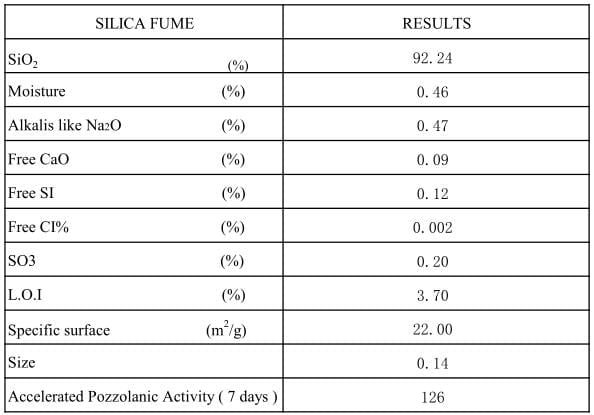 The above value is only for reference.
Our Plant: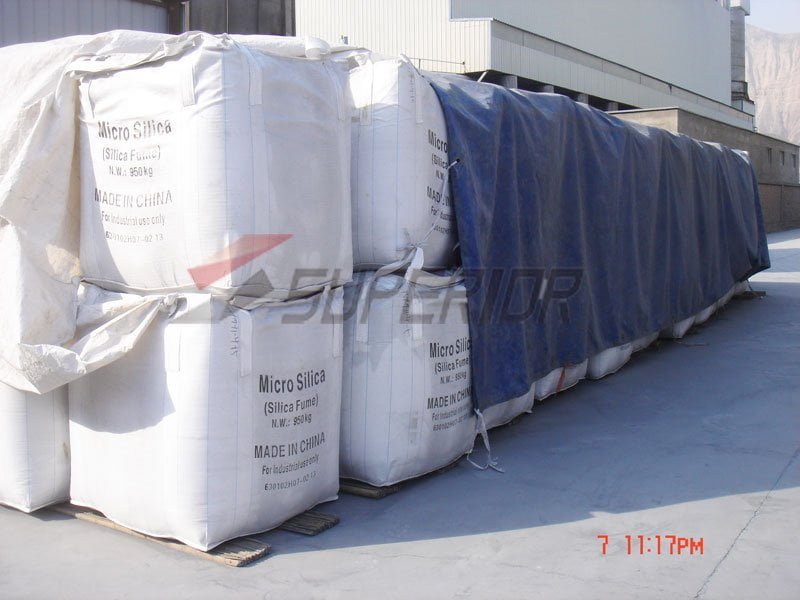 Testing report:
SGS CSTC Standards ASTM C 1240 11  Microsilica Fume Testing report