Our Densified Silica Fume products include: (630-680 kg/m³)
Densified Silica Fume Application:
Strength Economy:
– Increased compressive strength.
– Increased flexural strength.
– Greater strength development.
– Potentially smaller structural section.
– Less rebound & wastage in shortcreting increase productivity.
– Cement replacement opportunities.
Durability General:
– Increased concrete density.
– Improved impremeability to agressive agent.
– Reduced susceptibility to sulphate attack & alkali-aggregate expansion.
– Improved cohesiveness reduces segregation & pumpability.
– Reduced bleeding allows early finishing.
– Improved finishing & electrical resistivity.
Due to many benefits imparted to concrete, it is highly recommemded for use in the following application :
– Mining & Tunnelling.
– High rise buildings.
– For producing all concrete products including readymix concrete.
– Motorways, bridges & dams etc
Refractory
High Temperature: Microsilica reacts with alumina forming mullite which gives a castable high strength at up to 1700 degree.
Heat Up: Improved green strength
Flow: Reduced water demand when casting
Dense Castables: Void filling for density for lower permeability, higher strength and higher thermal conductivity
Other
– Casting
– Insulation
– Non cementitious building products
Packaging & Delivery
10kg soluble paper bags x 84 on the pallets.
20kg soluble paper bags x 42 on the pallets.
950kg plastic woven bags x 2 on the pallets(with or without bottom output )
1000kg plastic woven bags x 2 on the pallets(with or without bottom output )
500kg plastic woven bags x 2 on the pallets (with or without bottom output )
We can also produce according to your requirement.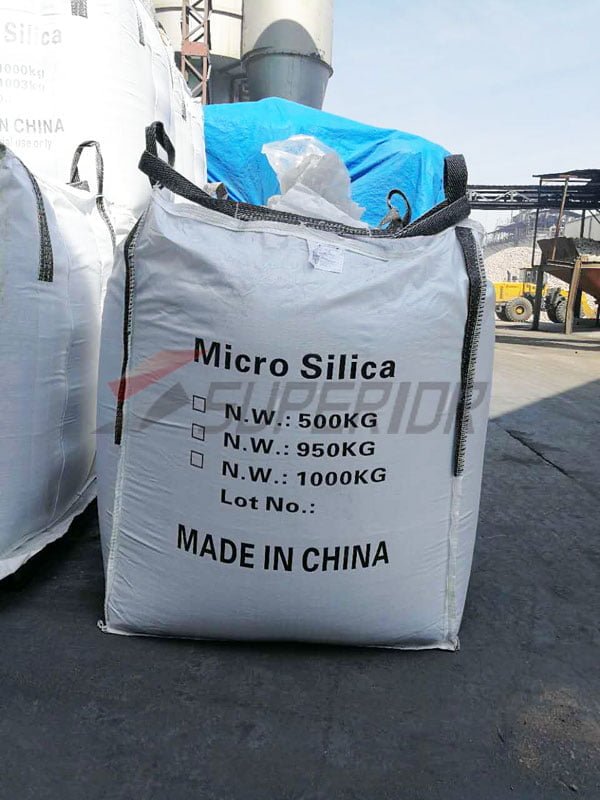 92% Silica Fume Specifications: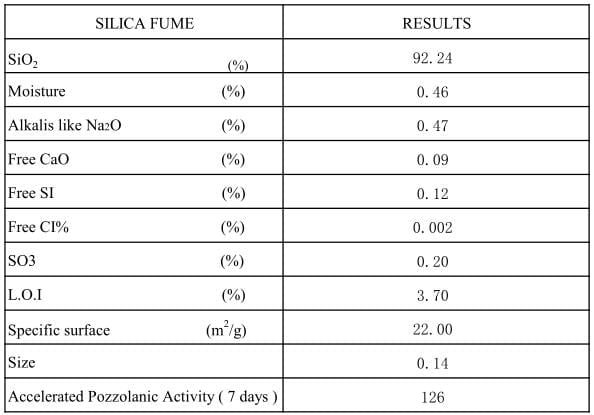 Our Plant: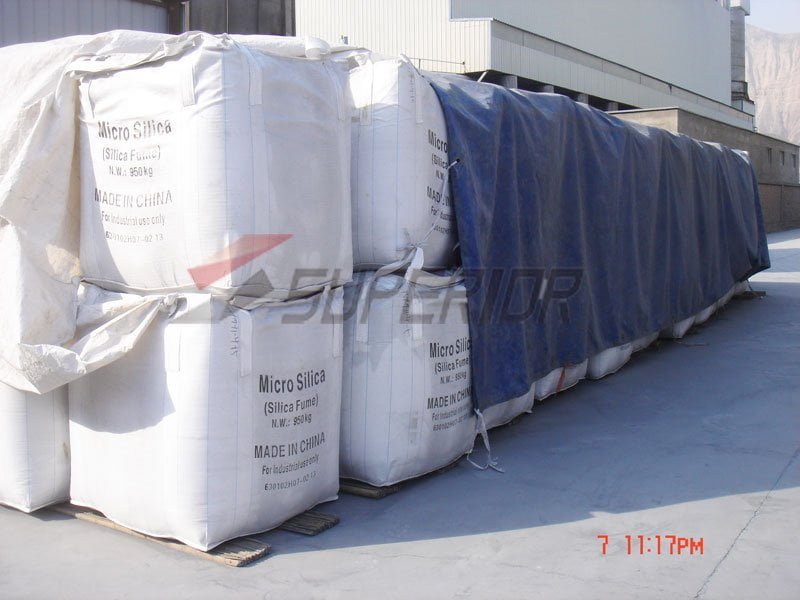 Testing report:
SGS CSTC Standards ASTM C 1240 11 Microsilica Fume Testing Report PDF Download