One customer from Croatia inquiry us 920 microsilica, his requirement was the following:
Microsilica dry, powder
Certification needed: according REACH-u
Packaging: 20 kg bags
SiO2: min. 92%
Particles > 45 μm: max. 2.0%
Specific gravity: 2.0–2.3
Absolute volume: 0.0545 gal/lb
Amount: 50000 kg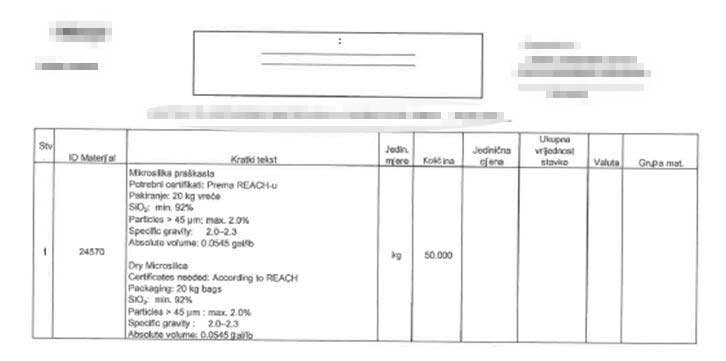 Through half one month production, this batch of micro silica fume was shipped to Qingdao port, and then transported to port of destination.